Mackness - Fencing
Mackness Contracting Ltd is able to supply and erect any form of fencing that you require. We are able to offer a maintenance service on existing fences that may be in need of repair or the installation of a completely new fence. We promise to be prompt and efficient and considerate as fencing often involves working on your boundary in close proximity to your neighbours.
Mackness Contracting has specialist machinery which aids us in installing all types of fencing quickly as well as to the highest of standards. We have both a post hole borer that attaches to out mini digger for concreting in posts, and a post basher for pushing posts straight into the ground (normally post and rail), thus enabling us to cover great areas within a working day. All of the fencing products that we supply are pre-treated helping to prolong the life of your fence, giving you piece of mind.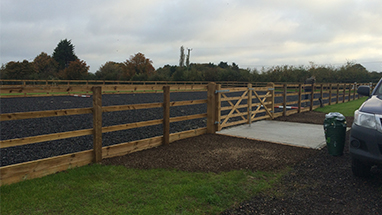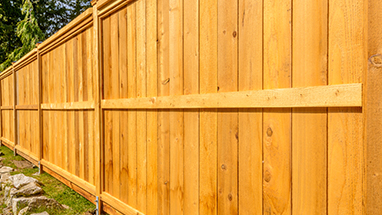 Panel
We can supply and install many types of panel fencing using both concrete and wooden posts. This style of fencing often providing excellent value for money whilst being quick to install.
Close board / Arris Rail
This is a very popular style of fencing offering complete security and privacy around your home whilst being very stylish. It is also very strong as it is constructed on site forming one solid fence as opposed to individual panels. This style of fencing can also be tailor made to suit any personal needs you may have as it is not pre-made.
Stock Fencing
This type of fencing is primarily for the purpose of rearing animals and livestock within a paddock or garden area.
Post and Rail
We are a able to supply and install all types of post and rail fencing whether it be half round, round or 5x3 posts for example. We can tailor make this type of fencing to suit your needs from 2 rails to 5. This type of fencing is very pleasing on the eye and good value for money. We can install a wide range of wire in conjunction with the post and rail to offer complete security and piece of mind particularly where pets and animals are concerned.
Pallisade
Also known as picket fencing this can provide a very decorative but still functional boundary. We can supply both round and pointed top pickets and are only two happy to meet any other requirements that you may have.